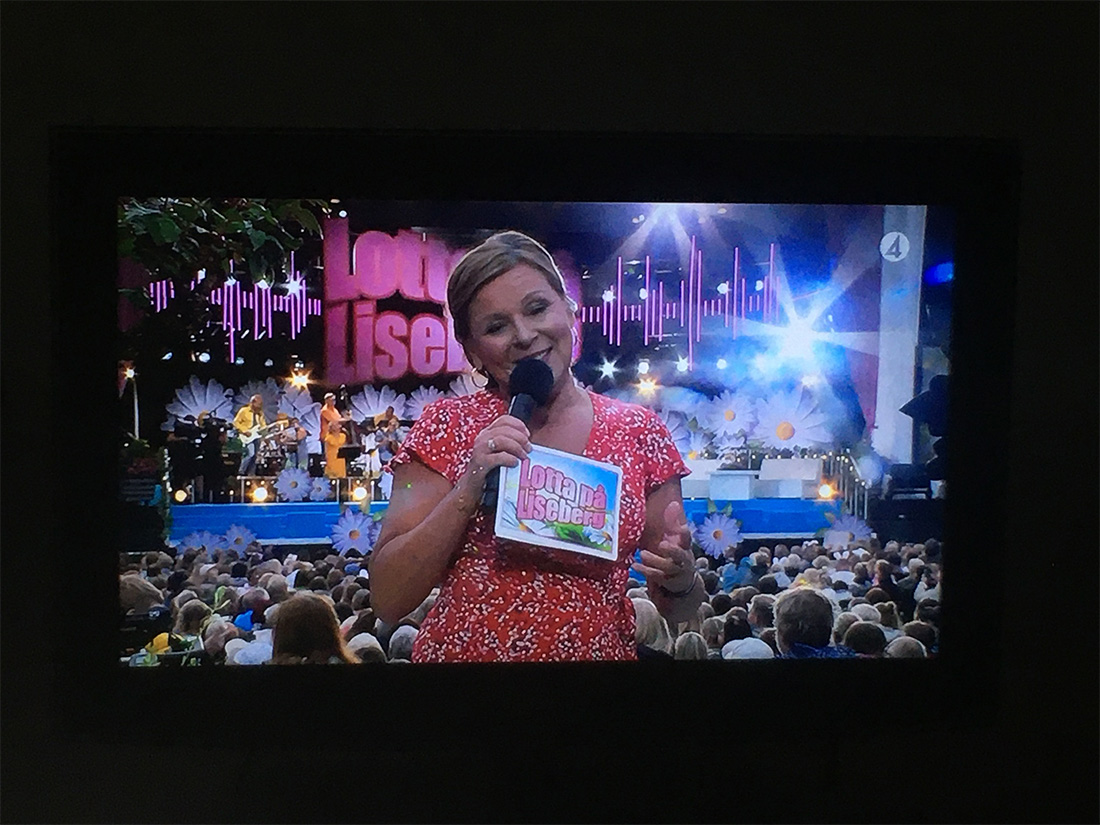 Det har regnat nästan hela dagen här i Göteborg. Klockan är nu 20:31 och jag sitter och kollar på alltid positiva och glädjespridande allsång tillsammans med Lotta Engberg på Tv 4. Flera gästartister uppträder framför Stora Scenen på Liseberg. Artisterna idag är.
Sissel Kyrkjebø
Kristin Amparo
SYLVE
Isaac And The Soul Company
Dominique
Dolly Style
Benjamin Ingrosso sjöng den känslosamma vackra låten "Allt det vackra". Han lyckas förmedla budskapet rakt in i våra hjärtan.